Picture provided by Sydney Dixon, CARMA PR
An Art Deco hotel located on Ocean Drive, Hotel Breakwater South Beach offers an energetic atmosphere in the heart of South Beach with oceanfront views. Just steps away from the beach, guests have access to Miami's pristine beaches and astonishing views of the ocean. Surrounded by an array of shopping, dining and nightlife venues, hotel guests do not have to travel far for eclectic cuisines and exciting entertainment.
Hotel Breakwater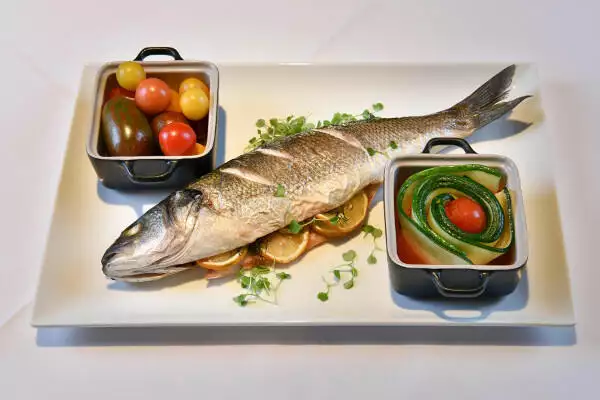 Picture provided by Sydney Dixon, CARMA PR
Acquired by Victor Hotels in September of 2013, The Villa, Casa Casuarina (formerly the Versace Mansion) is located across from the water on Ocean Drive. The three-story, 10-suite, luxury boutique hotel features an Italian restaurant, Gianni's, named after the legendary Versace designer and former owner, with both indoor and outdoor seating.
Gianni's
Picture provided by Sydney Dixon, CARMA PR
Down N' Dirty Tacos is the newest concept from Sugar Factory American Brasserie and brings fresh, flavorful Mexican flare to its first location in South Beach. Playful Calaveras décor and modern Mexican cuisine adds to the menus unique variations on Mexican favorites as well as the full-service bar with a large selection of frozen cocktails and fresh libations. Down N' Dirty Tacos and Tequila Bar will expand into more markets in 2017 with planned openings in Miami, Las Vegas and New York.
Down N' Dirty Tacos
Picture provided by Sydney Dixon, CARMA PR
Set on bustling Ocean Drive, Hotel Victor fuses luxury and glamour in a tropical ambience. Hotel Victor serves as a chic oasis offering guests an inviting and opulent setting with superior service and amenities. With a glamorous look and sultry setting, Hotel Victor stands apart as an oasis of chic, providing passerby with just a hint of provocative and seductive interior scene within.
Hotel Victor
Picture provided by Sydney Dixon, CARMA PR
Sugar Factory American Brasserie is an eatery and sweet shop known for its lavish dining room, legendary desserts, and premium cocktails located on Ocean Drive with multiple locations across the country. Sugar Factory offers a wide variety of menu-items including everything from pancakes and crepes to salads, pizzas and burgers accommodating all of its guests that come in for a visit. Aside from the savored food comes their distinctive cocktails, mixing sweet treats with spiked adult beverages, and legendary desserts.
Sugar Factory